TEXTILE DESIGN
A collection of textile patterns inspired in architecture, fruits, and calligraphy.

Textile design is a
fascinating area
where graphic design
principles can be
combined with fashion
design.
The first three patterns
below
were created by
combining different
hand made drawings
or motives
inspired by
the house of Bauhaus
founder, the Architect
Walter Gropius in
Lincoln, Massachusetts.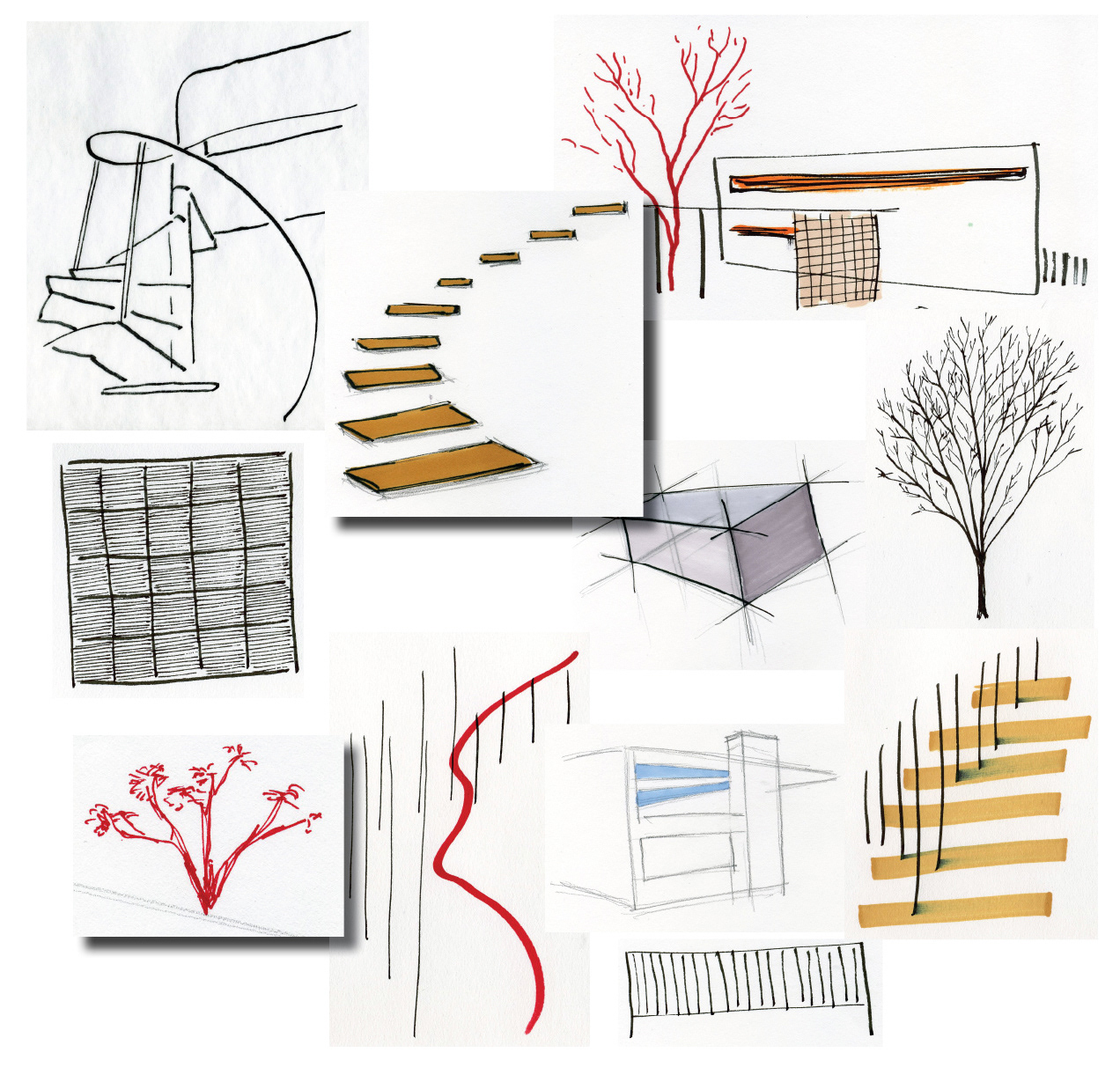 Free hand motifs - Pencil, marker, and ink on paper

The motifs were scanned and manipulated using Photoshop to create seamless patterns. Each design bears a specific feel or atmosphere even though they all come from the same source of inspiration.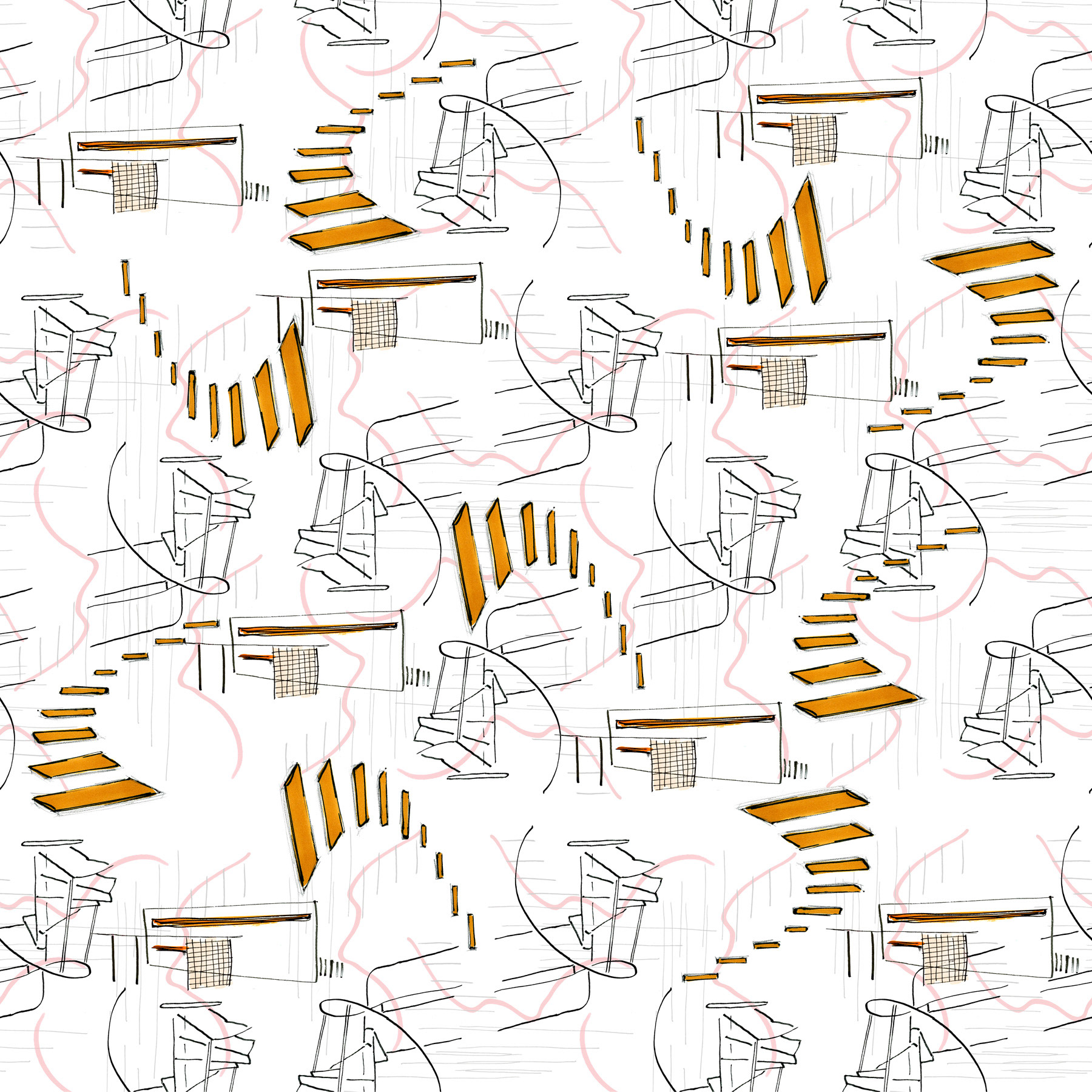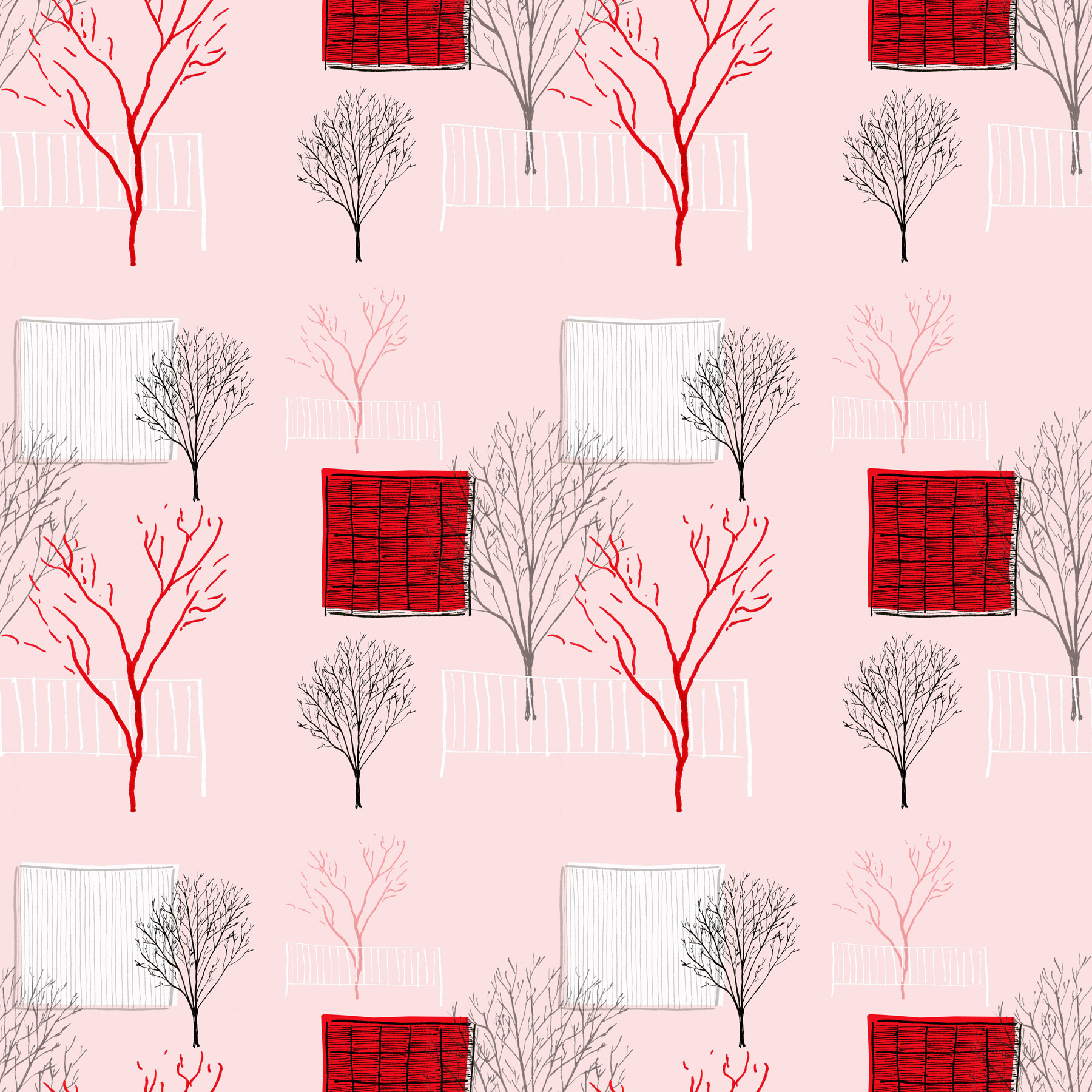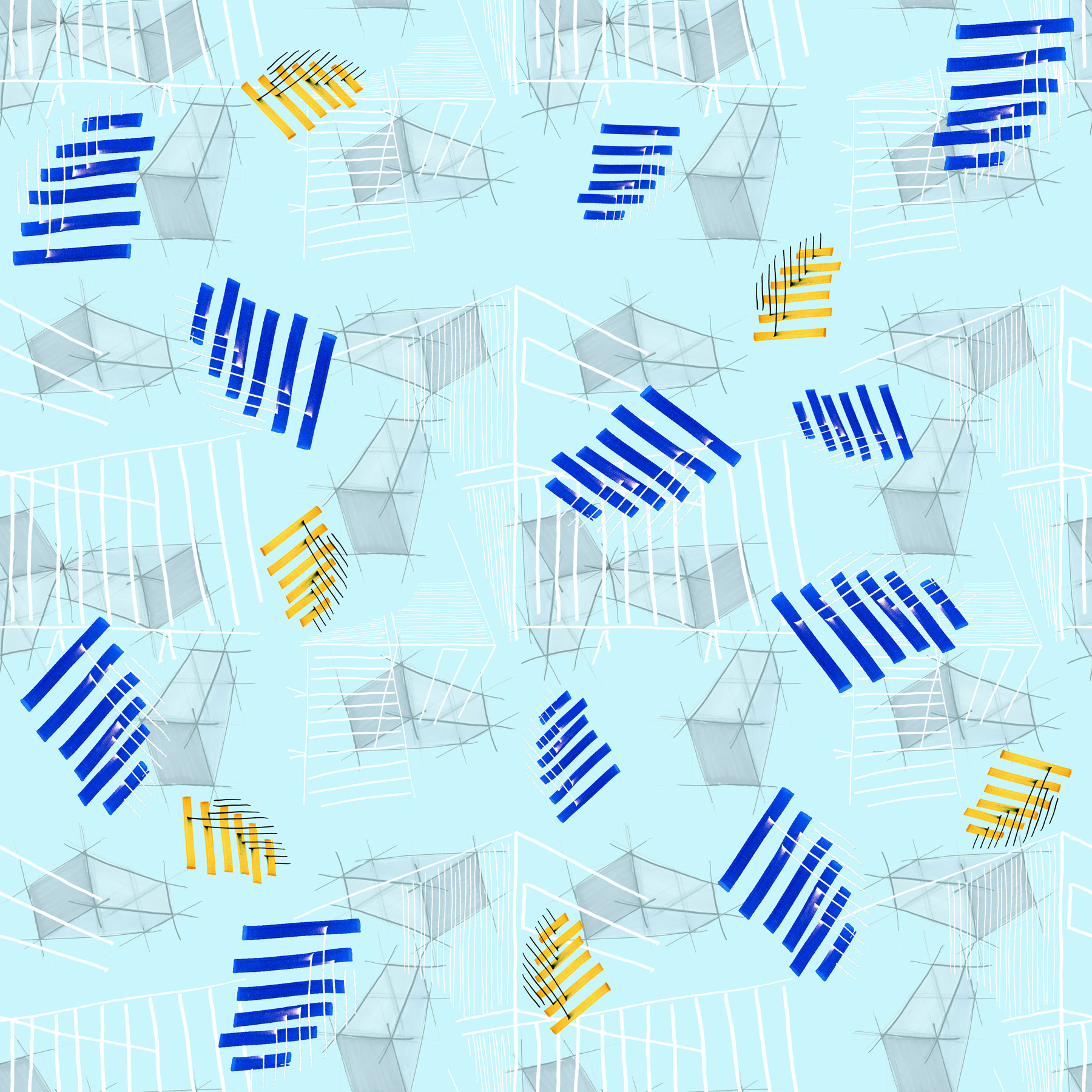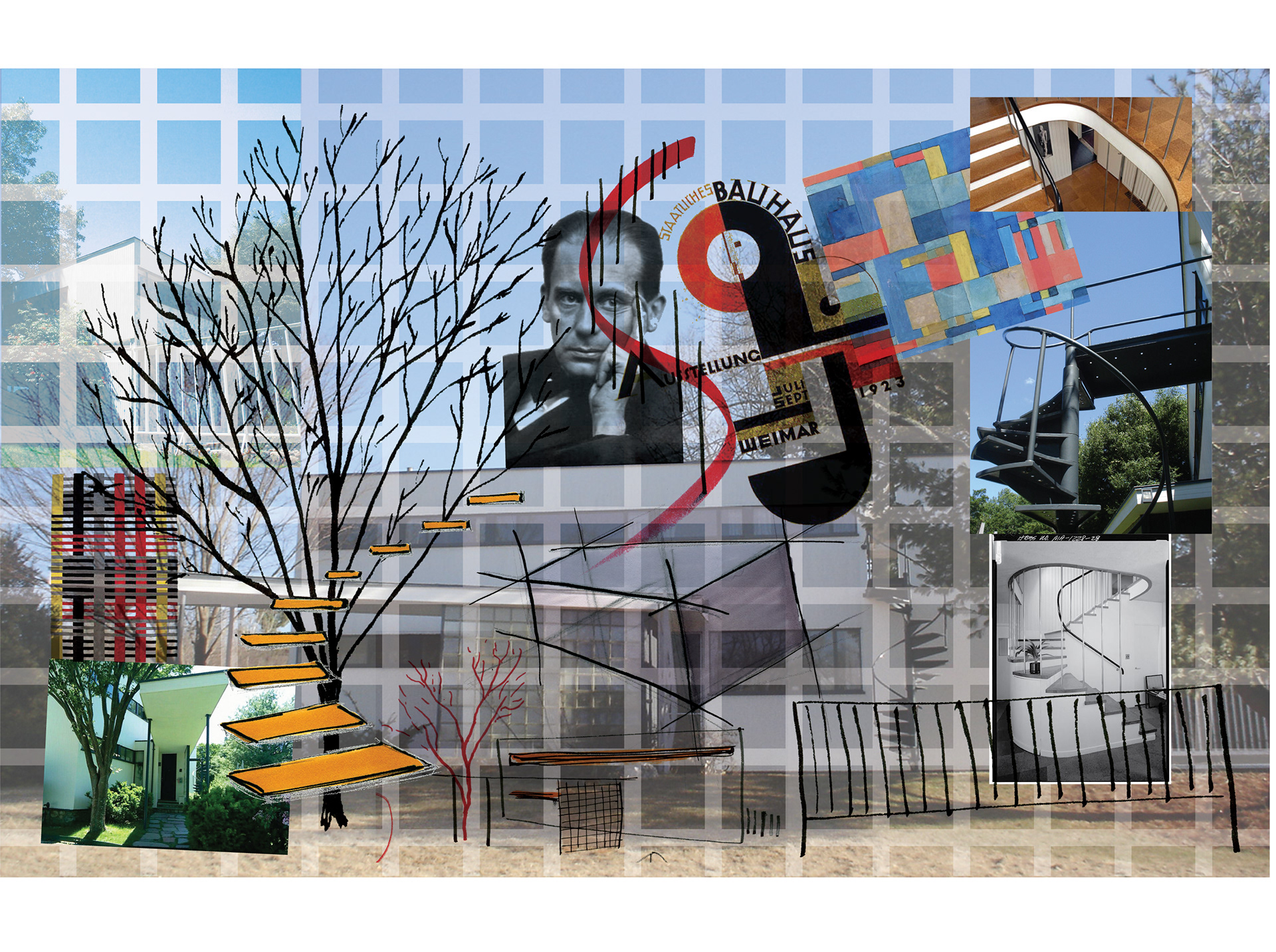 The following images are from a set of patterns with a more experimental and loose design approach. My inspiration were fruits and calligraphy. I created many motifs by writing with a very loose hand, trying to convey the idea of foreign language text. I also cut and scanned, directly on the scanner, Strawberries, Plums, Apricots, Peppers and Tomatoes.